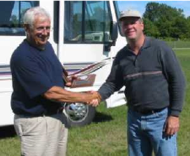 Cedar Springs Fall 2005


The Fall Match at Cedar Springs was fired in near perfect conditions over the weekend. Unfortunately, the entry was small perhaps due, in part, to the DCRA having ended on he previous weekend. those who did not coe to the shoot missed fine, suny weather, not too hot or humid, with a tricky little fishtail wind. The marking was excellent and the shoot was well rn by Jeff Lambe and Tom Maynard.

Jeff Lambe won the TR Agg, John Kajfes the F(O) and Mike Hamo the F(F).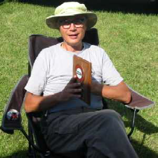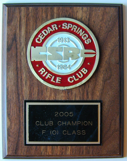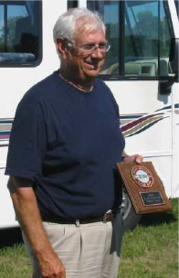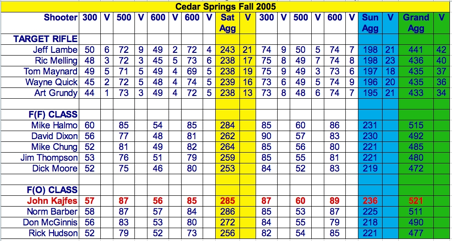 Mike Hamo
was the 2005 Farky winner
Jeff Lambe 2005 TR winner
John Kajfes 2005 F-Open winner